The internet is a rich source of information about psychoanalysis and its history. Here are links to some videos and audio material that demonstrate the range of ideas informing psychoanalytic practice in Scotland and throughout the world today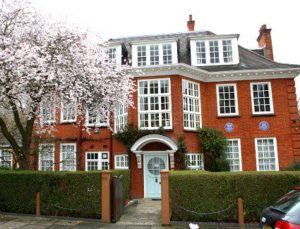 Freud Museum: http://www.freud.org.uk
What is psychoanalysis? (from the Freud Museum)
https://youtu.be/pxaFeP9Ls5c?list=PLX3Jmi-Vx83rc7LzzcKn9wCR-Z7LLtSrP
British psychoanalysis, yesterday and today
https://youtu.be/VMv5fG9W5aY
The originality of Melanie Klein
https://vimeo.com/67946358
Lectures on technique by Melanie Klein
https://vimeo.com/219654530
Encounters through the generations – Elizabeth Spillius
https://vimeo.com/174808824
Ron Britton on Karl Abraham
https://vimeo.com/206693788
Jacques Lacan on 'The Rat Man'
https://youtu.be/JL3wj4g-omQ
Donald Winnicott
https://youtu.be/ZaZkvvB367I
Wilfred Bion in conversation 1978
https://youtu.be/gmChWD4oTsk
Bion at the Tavistock
https://youtu.be/30O26k1RoXQ
WRD Fairbairn: Object relations theory
https://youtu.be/qGxsYzcd_qU
Adam Phillips on 'Being too much for ourselves'
https://youtu.be/EQ3PNd7nv54
An Interview with the Scottish psychoanalyst Isabel Menzies-Lyth
banner

Follow the link below to hear a recording of the first part of a series of seminars Melanie Klein held with a group of young British analysts in 1958. The seminars focus on many important issues of technique.
The Tavistock and Portman Clinic has compiled this very helpful series of videos, providing a comprehensive account of psychoanalysis and its practice.
Click on the playlist in the top left hand corner of the first video to choose from 46 videos uploaded to YouTube!
---