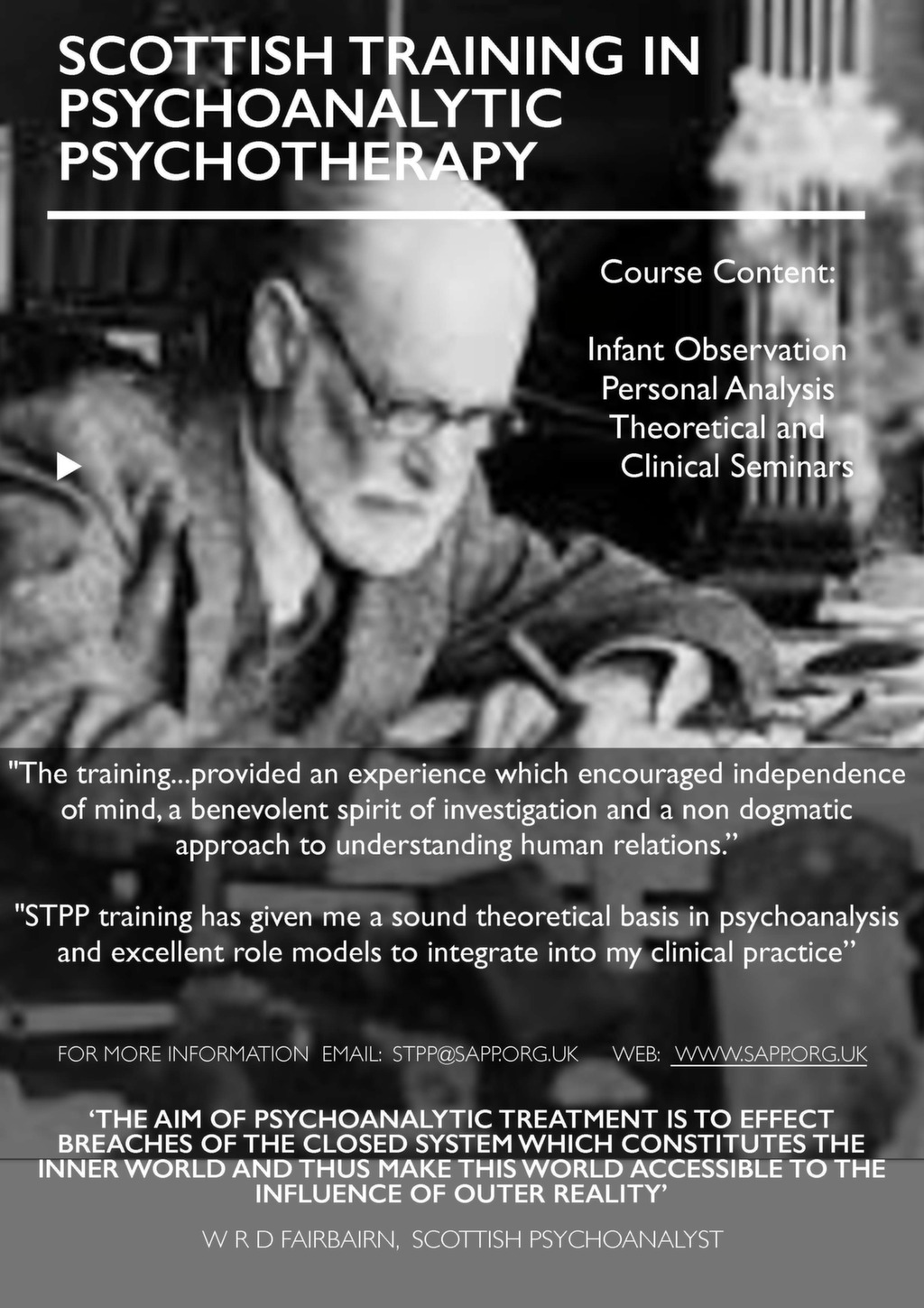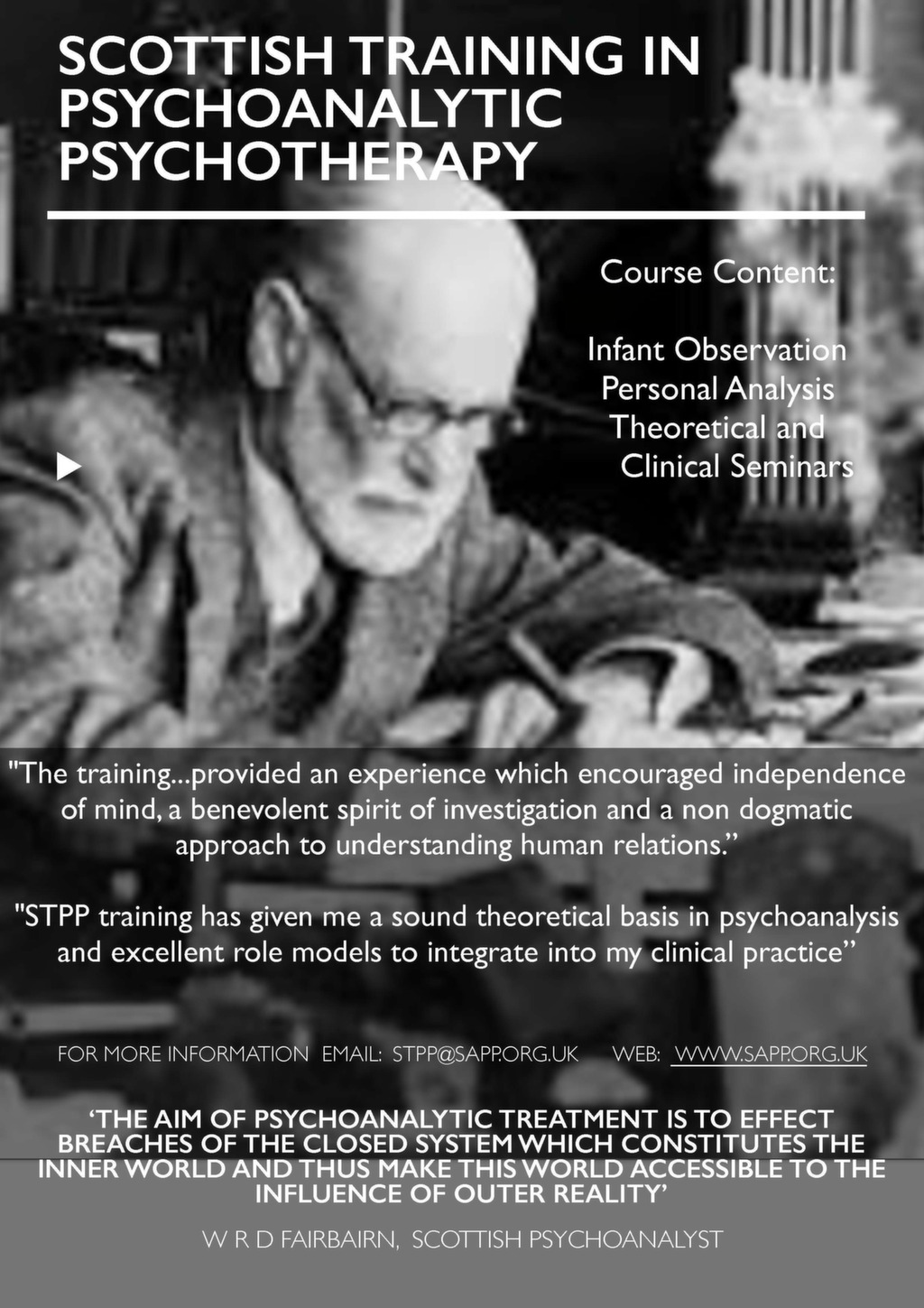 On 1 September 2013 the Scottish Association of Psychoanalytic Psychotherapists took over the delivery of the training course in adult psychoanalytic psychotherapy previously offered by the Scottish Institute of Human Relations.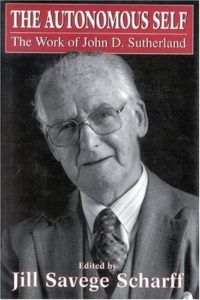 The Scottish Institute of Human Relations (SIHR) had provided training in psychoanalytic psychotherapy at a specialist level since 1973.  This training was instituted by a group of psychoanalysts under the chairmanship of the late Dr J.D. Sutherland, W.R.D Fairbairn's biographer, former Director of the Tavistock Clinic and editor of the International Psychoanalytic Library.   It is affiliated to the British Psychoanalytic Council of which SIHR was a founding member.
The course, though demanding in terms of commitment, is seen as a stimulating and rewarding experience. It is a BPC Registered training in Psychoanalytic Psychotherapy offered on a rolling programme with trainees starting each year.