On 1 September 2013 the Scottish Association of Psychoanalytic Psychotherapists took over the delivery of the training course in adult psychoanalytic psychotherapy previously offered by the Scottish Institute of Human Relations.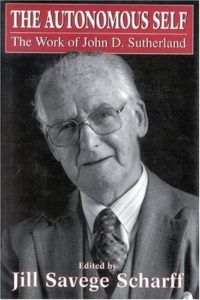 The Scottish Institute of Human Relations (SIHR) had provided training in psychoanalytic psychotherapy at a specialist level since 1973.  This training was instituted by a group of psychoanalysts under the chairmanship of the late Dr J.D. Sutherland, W.R.D Fairbairn's biographer, former Director of the Tavistock Clinic and editor of the International Psychoanalytic Library.  In 1995, The International Journal of Psychoanalysis made the following tribute to Jock Sutherland's work as represented in The Autonomous Self:
"Jock Sutherland died in 1991 at the age of 86, and it is an unexpected pleasure to welcome a book of his collected writings and lectures—unexpected because he did so many other things in his life that it was difficult to realise that he had written so much. Like only two other psychoanalysts, John Bowlby and Anna Freud, Sutherland was awarded the CBE—for his work for over twenty years as Medical Director of the Tavistock Clinic. Besides having been the Editor of the International Journal of Psycho-Analysis and of the British Journal of Medical Psychology, he was also the Editor of the International Library of Psycho-Analysis and saw twenty-eight books through to publication. He was not only a training analyst in the British Society and co-founder of the Scottish Institute of Human Relations, but he also became a consultant to institutions in Topeka, Washington and New York, where he regularly visited and taught from the mid-1960s onwards. In the Epilogue, Dr Scharff says that Sutherland 'had a profound impact on psychiatry in the United States' and 'persuaded American psychoanalysis to stretch its ego-psychology orientation to include the tenets of British objectrelations theory' (p. 425), introducing Fairbairn's work, then little known, to American psychiatry."
The Scottish Training in Psychoanalytic Psychotherapy is affiliated to the British Psychoanalytic Council of which SIHR was a founding member.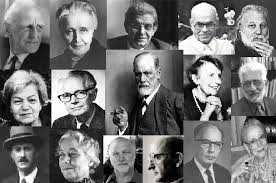 The course, though demanding in terms of commitment, is seen as a stimulating and rewarding experience. It is a BPC Registered training in Psychoanalytic Psychotherapy offered on a rolling programme with trainees starting each year.
---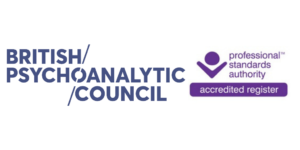 ---
---
Contact us for further information about psychoanalytic psychotherapy: stpp@sapp.org.uk