**We are so pleased that our colleague Dr Adam Polnay has contributed to a forthcoming publication, entitled 'The Cambridge Guide to Psychodynamic Psychotherapy'.
This is a unique and accessible guide to contemporary psychodynamic therapy and its applications. It guides the reader through the breadth of psychodynamic concepts in a digestible and engaging way. The key applications of psychodynamic psychotherapy to a range of presentations are explored, including anxiety, depression, problematic narcissism as well as the dynamics of 'borderline' states. Specific chapters cover the dynamics of anger and aggression, and working with people experiencing homelessness.
This is a valuable resource for novice and experienced therapists, presenting a clear, comprehensive review of contemporary psychodynamic theory and clinical practice.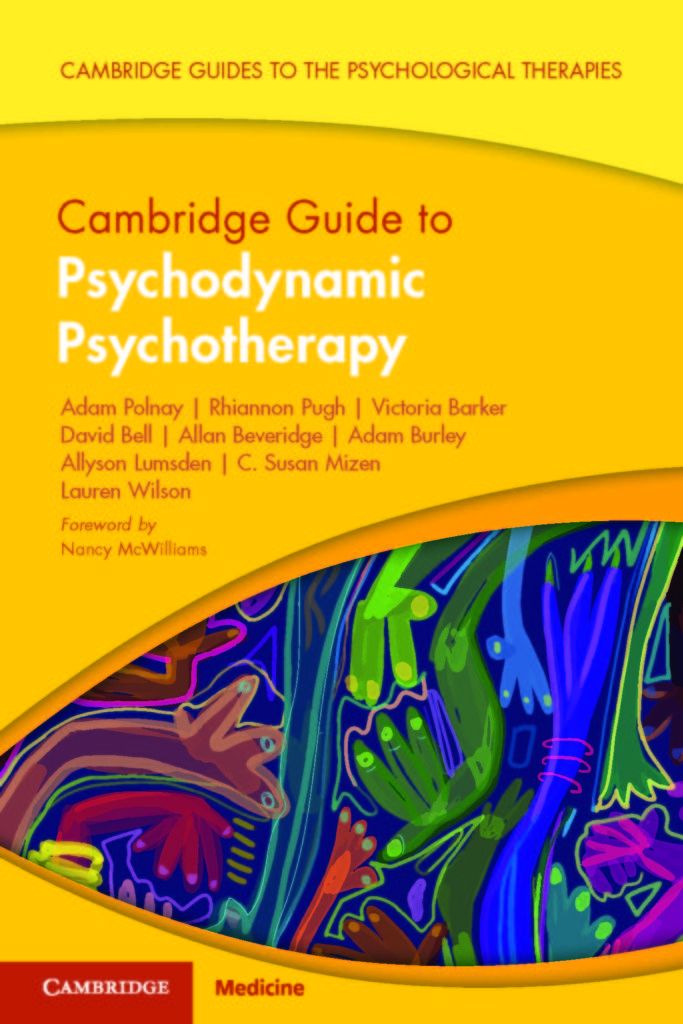 **The Institute of Psychoanalysis is holding a conference in Edinburgh, on April 27th, 2024. Entitled 'The Dynamics of Influence', the day will explore the influence the patient and the analyst have on each other, the understanding of which has implications for both the clinical situation and beyond. Three senior psychoanalysts will give papers followed by discussion with the chair and the audience.
Further information is here https://psychoanalysis.org.uk/civicrm/event/info?id=1450&reset=1
**We are delighted that one of our members Dr June Campbell has contributed a chapter entitled "A Mouse, a Lion and an Eagle: Belief, Superstition and Protection during a Pandemic" to "Mind in the Line of Fire", which has recently been published by the International Psychoanalytical Association. It is available on Amazon in both book and kindle format.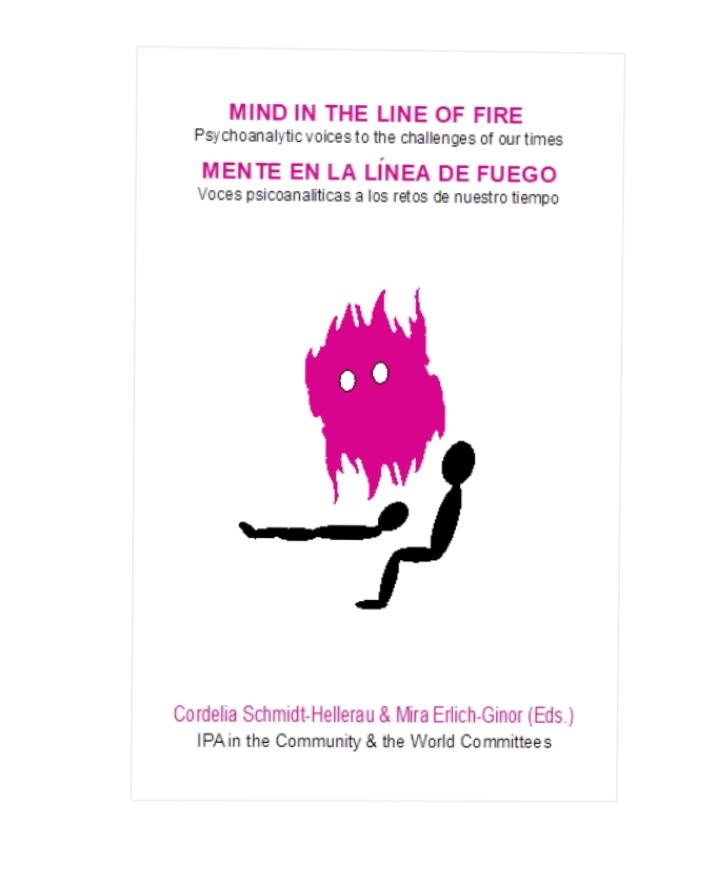 **Toward a Jung/Bion Dialogue – An Online Conference – 15-16 September, 2023***
Comparative Psychoanalysis Research Group
Department of Psychosocial and Psychoanalytic Studies, University of Essex
Friday, 15 September
Do Kant and Bergson provide a platform for a Jung-Bion Dialogue?
A conversation between Prof. Bob Hinshelwood and
Dr. George Hogenson
Bob Hinshelwood is Professor Emeritus University of Essex, Fellow of the British Psychoanalytic Society and Fellow of Royal College of Psychiatrists. He has written extensively on Kleinian psychoanalysis as well as the psychodynamics of organisations. He has written papers on the history of psychoanalysis and on comparative research. His paper 'Freud and/or Jung: A group dynamic approach' is published in Robin Brown's Encountering Jung (2018). He is the author of the recent book W.R. Bion as Clinician: Steering Between Concept and Practice (2023) and, with Nuno Torres, editor of Bion's Sources (2013).
George Hogenson is a senior training analyst at the C. G. Jung Institute of Chicago. He holds a Ph.D. in philosophy from Yale University. He is the past Vice President of the International Association for Analytical Psychology and a member of the Editorial Board of the Journal of Analytical Psychology. He is the author of Jung's Struggle with Freud (1994) and, with Thomas Kirsch, editor of The Red Book: Reflections on C.G. Jung's Liber Novus (2014). His numerous papers on archetypal theory, the nature of symbolism, and synchronicity have contributed to reshaping thinking on these subjects within analytical psychology.
Toward a Jung/Bion Dialogue
Call for Papers
Saturday, 16 September
Panels and Plenary
Proposals for papers can relate to any aspect of the Jung/Bion discussion. Proposals for the Saturday panels should be 300 words with your name, affiliation and email address. They should be send as Word documents. The submission deadline is Friday, 23 June. You will receive a reply by Friday, 7 July. Send your proposal to Dr. Ann Addison (abaddi@essex.ac.uk) and Dr. David Henderson (david.henderson@essex.ac.uk).
Each panel will feature three papers, and include a 20 minute presentation followed by 10 minutes for questions and discussion.
Times
15 September – Friday evening dialogue
6:00 to 8:00 p.m.
16 September – Panels and Plenary
Panels: 9:45 to 11:15 a.m.
11:30 a.m. to 1:00 p.m.
2:00 to 3:30 p.m.
Plenary: 4:00 to 5:00 p.m.
Conference fee: £100 (Students and trainees – £60; Essex students – £30)
Registration: https://www1.essex.ac.uk/online_shop/cps/events.aspx
It is anticipated that suitable contributions will be collected into an edited volume and/or a special issue of the Journal of Analytical Psychology.
Organisers: Dr. Ann Addison (abaddi@essex.ac.uk) and Dr. David Henderson (david.henderson@essex.ac.uk)
---